Welcome to 100 Million Steps Akron.
Register Now by clicking the pay button.
then start counting your steps on April 18th!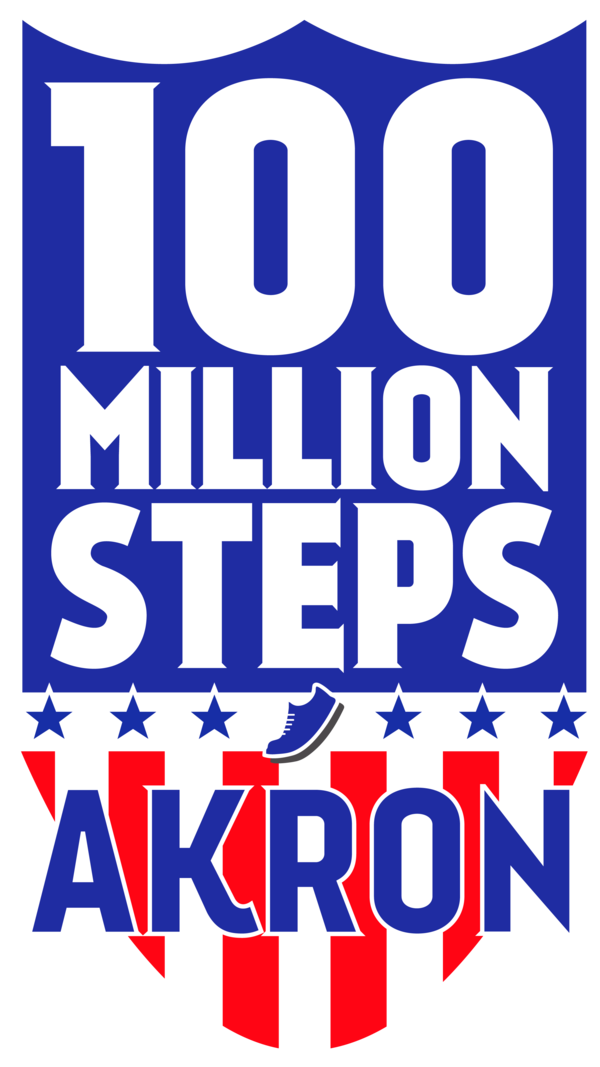 "100 Million Steps Akron" is a city-wide walking challenge project aimed at promoting healthy lifestyles and stimulating civic engagement by uniting the Akron community around a single goal: to collectively walk 100,000,000 steps. The 10 week challenge welcomes individuals, friends, families, community organizations and local businesses to challenge themselves and others to grab their sneakers, get out, and get active. Participants can compete individually or form teams.
The challenge will officially begin on Monday, April 18, 2016 and the final step count will take place at the Akron Children's Hospital Akron Marathon Race Series 8k & 1 Mile presented by National Interstate on June 25, 2016. Event winners will then be recognized at a July Akron RubberDucks game.